Humanities Building Construction Soon?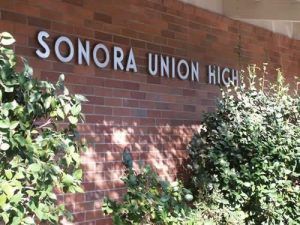 Sonora High School

View Photos
Sonora, CA — While a majority of the Measure J Bond projects remain on hold due to litigation, Sonora High School could begin construction soon on the Humanities Building.
That project is estimated to cost around $2.4 million. "We're going to be opening the contractor bids, next week, on the 13th," says Dr. Mike McCoy, Sonora High Superintendent. "And hopefully we will award a contract for the Humanities building on January 20th at our regularly scheduled meeting."
McCoy says plans for stadium improvements and a new aquatics center remain on hold. As reported previously, a lawsuit was filed by the group Citizen's Against School Bond Abuse. It primarily takes issue with how the aquatic center was selected as a Measure J project, and whether it was done in a legal fashion.
"We're going to be having a hearing in a few weeks, in Superior Court in Tuolumne County," adds Dr. McCoy. "A local Superior Court Judge will be going through the documents and looking at the merits of the case."
As for the Humanities Building, it is expected to take around 300 days to complete, so the hope is that construction will start soon, and it will be finished sometime in the Fall.