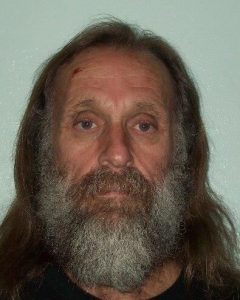 George Michael Lane

View Photos
Tuolumne County, CA — The Tuolumne County Sheriff's Office is looking for a man that led officials on a high speed chase.
It happened during the early morning hours of January 4th. 57-year-old George Michael Lane was driving a vehicle on J-59. A Sheriff's Deputy attempted to pull over the vehicle, but Lane accelerated, reaching speeds of about 120 mph. At one point, Lane's vehicle went off the roadway and came to a stop near Chinese Camp. When the deputy pulled the patrol car behind Lane's vehicle, Lane accelerated in reverse, and struck the patrol car. Lane then accelerated forward, and the pursuit continued. Eventually the deputy terminated the pursuit, due to the dangerous conditions, and Lane fled the area.
However, Lane's vehicle was located later that day in the Pine Mountain Lake Subdivision. The Sheriff's Office is requesting information about Lane's whereabouts. He is a transient that most recently lived in Park Avenue in Jamestown. Lane already had several warrants for his arrest for failure to appear in court. He now faces additional charges of evading a peace officer, assault with a deadly weapon on a peace officer, and driving on a suspended license.
Anyone with information about his whereabouts should contact the Tuolumne County Sheriff's Office at 209-533-5815.