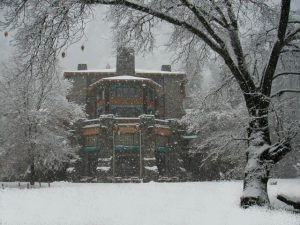 Snow In Yosemite

View Photos
Yosemite, CA — Millions according to a dispute that is brewing in Yosemite National Park regarding iconic locations like the Ahwahnee Hotel and Curry Village.
Recently, the park put the concessionaire contract out for bid.  The current concessionaire, Delaware North Companies (DNC), has claimed in its renewal contract filings that it owns the names.  DNC argues it should be paid $51 million for the use of them if another company takes over the concession contract.
The Associated Press reports Jim Stellmack, director of marketing for DNC Parks & Resorts at Yosemite, said the park service has long recognized the existence of intellectual property rights in concession contracts.
Park spokesperson Scott Gediman says that the names are a part of Yosemite, but the park could change them to protect other bidders from the added cost of buying them.
Some other iconic sites involved in the dispute are Yosemite Lodge, Badger Pass, and the Wawona Hotel.