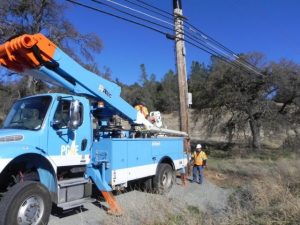 PG&E crews

View Photos
Sonora, CA — The New Year will bring a costlier bill for PG&E customers.
This past August, the California Public Utilities Commission agreed to allow PG&E to collect an additional $2.37 billion from customers over the next three years. It will allow the company to purchase new equipment, improve the safety of the gas and power grids, and hire more workers at call centers.
The result is the average residential electricity bill will go from $83.16 to $88.39. The average residential use is around 500 kilowatt hours per month.  Customers that purchase natural gas will also see that average bill go from $52.65 to $55.39. Combined, the increase equates to 5.9%.
PG&E provides service to 16 million California residents. The increase took effect on New Year's Day.