SAF Awards Year End Grants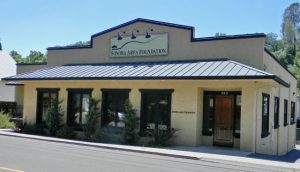 Sonora Area Foundation Office

View Photos
Sonora, CA — Tuolumne County projects and organizations have received money to help the community in 2015.
The Sonora Area Foundation, through its supporting organization, the Irving J. Symons Foundation, has awarded several year-end grants.
The Sonora Lions Club has received $16,000 to refurbish the Rocca Park Gazebo in downtown Jamestown. The project will be completed in March of this year, and it is in collaboration with the Jamestown Promotion Club and Tuolumne County Facilities Management.
A $25,000 matching grant was awarded to Smile Keepers. The program has been providing dental services to school age children for the past 20 years.
Stage 3 Theatre Company has received $13,000. The money will be used to continue actors workshops for all ages, establish an independent film series, upgrade the computer ticketing system, make improvements to the great room and lobby, and provide equipment for the costume, prop and shop departments.
The Twain Harte Community Services District has received $9,700 to purchase a dual axle cargo trailer to support the activities of the Twain Harte Area Community Emergency Response Team. The team was formed as a result of the citizen volunteerism that grew during the Rim Fire.
The Sonora Area Foundation was formed in 1990, and has awarded grants totaling nearly $20 million since its inception.