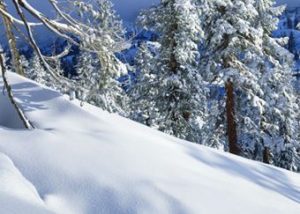 Snowpack

View Photos
With Freeze Warnings issued and temperatures dropping, it's always important to know the potential dangers on the human body with each weather element.
Tuolumne County Public Health Officer, Dr Todd Stolp was Thursday's KVML "Newsmaker of the Day".
"Wind Chill" is the added cooling factor that the climate has when the body is evaporating moisture from its surface. The wind robs us of our much needed natural body heat. It's important to expect wind chill beyond the natural cool temperatures during the Winter and bundle up.
Frostbite occurs when the cold temperatures have contracted enough muscles in parts of the body that blood stops circulating through the tissues. Tissue always needs oxygen and without it, the tissue dies. This is why frostbite occurs in parts of the body furthest from the center (heart).
Signs of frostbite include numbness or loss of sensation. Following that would be discoloration of the skin. Following that would be a darkness of the tissue easily showing up on the skin surface. This means the tissue has died.
Cold temperatures do not necessarily bring the flu, however, when the human body needs to excel natural energy to keep warm, the immune system may be somewhat weakened in fighting off potential threats and dangers.
Finally never use propane heaters or Bar-B-Ques indoors to keep warm. These devices are not designed for indoor use and will create a major fire and air hazard.
The Newsmaker of the Day can be heard each weekday morning at 6:45, 7:45 and 8:45 on AM-1450 KVML.