Local Musician Gains A Following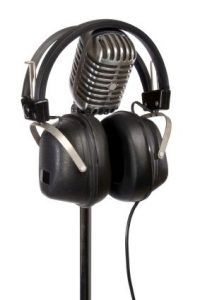 Microphone

View Photos
Grover Anderson was raised in Calaveras County, graduated from Bret Harte High School and is now quickly making a name for himself as a Bay area musician.
Twenty-eight year old Anderson was Thursday's KVML "Newsmaker of the Day".
Raised in Murphys, Anderson never thought of music as a potential career until he moved to Santa Barbara to attend school.
It was there that Anderson along with some fellow musician friends,  began playing inside of the bars around town.
Based now in Oakland, Anderson has toured the United States twice and released his third album, The Optimist, in March 2014.
Anderson describes his writing and his style as "treading the border between folk storytelling and pop/rock". His live shows are high-energy affairs inspired by Garth Brooks, John Fogerty, and Josh Ritter.
Just over the past two years, Anderson's local following in Calaveras County has become quite significant. His shows are also enjoying a surge in popularity around the greater Bay area.
Anderson will perform locally on Friday evening December 26th  at Prospector's Brewing on Main Street in Murphy's.
For more information on Anderson and a chance to listen to some of his music, log onto https://groveranderson.wordpress.com/
The "Newsmaker of the Day" is heard every weekday morning on AM 1450 KVML at 6:45, 7:45 and 8:45 AM.