Brown's Supreme Court Nominee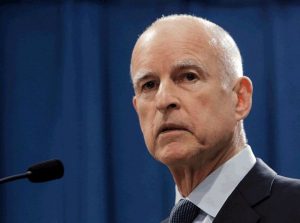 Jerry Brown

View Photos
Sacramento, CA — A three-member commission will vote today whether to approve Governor Jerry Brown's nominee for the California Supreme Court.
Leondra Kruger is Brown's pick to replace outgoing Associate Justice Joyce Kennard. The three member Commission on Judicial Appointments will hold a hearing later today. Brown's pick has drawn some controversy, not because of Kruger's ability, but due to the fact she lives outside the state.
Kruger, 38, has been working for the past several years as a U.S. Deputy Assistant Attorney General and assistant to the Solicitor General, in Washington, DC. She was admitted to the California State Bar in 2002, but has not been practicing in the state.