Unemployment Up In Mother Lode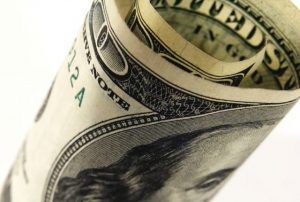 Money

View Photos
Sonora, CA – The Mother Lode's unemployment has not follow the state's downward trend.
California's rate decreased from 7.3% in October to 7.2% in November.  The figures released yesterday by the state Employment Development Department (EDD) showed increasing gains since the recession-era high of 12.4% set in February of 2010.
In the Mother Lode, Tuolumne County's rate went up slightly from 7.1% in October to 7.2% in November.  Calaveras County reversed an October downward dip of 7.6% to a 7.9% jump in November.  The highest unemployment rate in the state remains in Imperial County, even though the rate inched downward from 23.7% in October to 22% last month.  The lowest rate is in Marin County with 3.9%.
California added 90,100 payroll jobs in November.  The highest gains were in mining, logging, construction, and manufacturing.  Government jobs saw the biggest loss at 3,400.  There were 392,610 people on unemployment in November of this year compared to 465,581 last year in the same period, according to the EDD report.  The Nation's unemployment rate was unchanged at 5.8%.