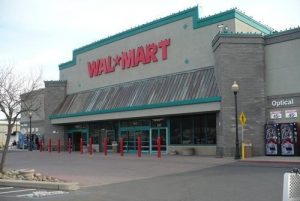 Sonora Wal-Mart

View Photos
Sonora, CA — A trial is scheduled for February in regards to the final issue of contention related to the Sonora Walmart expansion.
In October of 2010, the City Council approved the expansion of Walmart so that it could start selling additional grocery items. A lawsuit was quickly filed. Earlier this year, the California Supreme Court ruled in the City and  Walmart's favor, essentially saying a CEQA review was not needed with the initiative process that the city used to approve the expansion.
The final issue still up in the air is whether the initiative process used is consistent with the City's General Plan. Sonora City Administrator Tim Miller says a scheduling conference was held last week, and a trial is scheduled for February 17, at 2pm, in Tuolumne County Superior Court.  It's unclear if this will be the last step in the legal process. Whatever decision is made, can later be appealed.