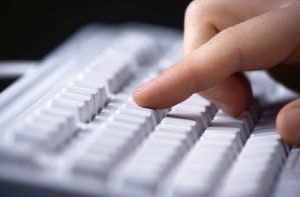 Typing on a computer keyboard

View Photos
San Andreas, CA – The Calaveras County Sheriff's Office is warning the public to beware of what is being called the "Mystery Shopper Scam."  The department has already  received complains about the swindle.
Here is how it works, according to Lt. Chris Hewitt with the Sheriff's Department,  "This scam involves fraudulent mailings using fake "Walmart" checks and letters made out to individuals in Calaveras County.  Those responsible are attempting to get residents to cash the fraudulent checks by advising them the check/cash is to be used to shop at a Walmart store.  The notice also requires the victim to log on to a website to complete a survey."
Hewitt advises the public not to cash the check or log onto the website to take the survey, as it is an attempt to gather your financial information.
As previously reported, there are several scams hitting the Mother Lode with the holiday's in full swing click here for more details.