Two Arrested For Attempted Murder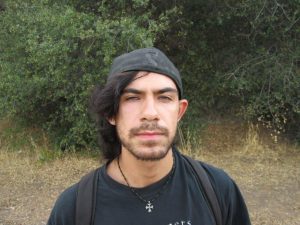 Michael Anthony Gilbert

View Photos
Sonora, CA — The Tuolumne County Sheriff's Office has arrested two suspects for attempted murder, in connection to a stabbing that we first reported on two weeks ago.
It happened on November 21st in the 22000 block of Gunsight Road in Columbia. A 27-year-old male was stabbed in the neck. He told Deputies that 22-year-old Michael Anthony Gilbert, an acquaintance, broke into the residence and stabbed him.
This week the Sheriff's Office located Gilbert and placed him under arrest. In addition, 19-year-old transient Sarah Katherine Impink was arrested in connection with the incident. Both suspects face charges of attempted murder, burglary, and assault with a deadly weapon.
The motive for the attack is still under investigation.