Columbia Woman Hit By Vehicle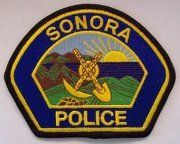 Sonora Police Seal

View Photos
Sonora, CA — The Sonora Police Department reports that a Columbia woman was hurt in an accident last night in downtown Sonora.
79-year-old Connie Waters was walking in the crosswalk on S. Washington Street, at the Jackson Street intersection. 56-year-old Daniel Borton of Columbia was driving northbound on S. Washington Street, in a 1998 Nissan, and failed to see Waters. She was approximately 11 ft. into the roadway when she was hit by Borton's vehicle. Waters complained of pain to her left side, so she was loaded into an ambulance and taken to Sonora Regional Medical Center.
The accident occurred at 6:02pm.