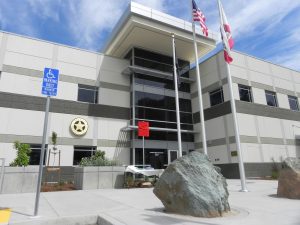 Calaveras County Jail

View Photos
San Andreas, CA – Calaveras County Sheriff's Detectives are investigating the death of a prisoner in his jail cell at 7:40 Monday morning.
Guards found 59-year-old Kelly Keel of West Point dead in his cell during a routine security check.  Investigators say he was alone in the cell at the time of his death and the cause is unknown, pending an autopsy scheduled for Wednesday.
Calaveras County Sheriff's spokesperson Lt. Chris Hewitt says, "There was no sign of foul play discovered during the investigation.  The District Attorney's Office was brought in to the investigation in accordance with policies and procedures."
Hewitt says Keel was arrested on November 28 for assault, but had no further details on his arrest.  The investigation is ongoing.