Sonora Volleyball Wins Again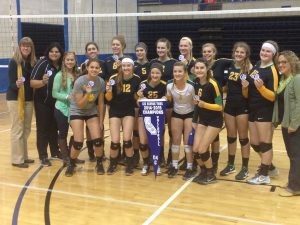 Sonora High School girls volleyball team

View Photos
Sonora, CA — The Sonora High School girls volleyball team will play for the NorCal championship.
Last night the Wildcats defeated Harker, 3-1 (23-25, 25-13, 25-18 and 25-17). Sonora High is the second seed in the NorCal division, and Harker the third. Last night's match was held before an enthusiastic crowd at Bud Castle Gym.
This coming Tuesday, Sonora High (35-5) will travel to Belmont to take on top seeded Notre Dame (35-6). The winner will be the NorCal division champions, and advance to the state final.