Governor's Thanksgiving Proclamation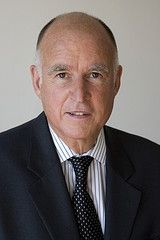 Jerry Brown

View Photos
Sacramento, CA — Governor Jerry Brown has issued a state proclamation, reflecting on the Thanksgiving holiday.
It reads as follows:
"The first Thanksgiving in 1621 was a celebration of the harvest that brought together the Pilgrims of Plymouth Plantation and the Native Americans who helped them adapt to their new environment. Over the years Thanksgiving became an American tradition and one of the first holidays we celebrated as a free and independent nation. In 1789, George Washington proclaimed the first Thanksgiving observance in the newly formed United States of America, writing that 'it is the duty of all Nations to acknowledge the providence of Almighty God, to obey his will, to be grateful for his benefits, and humbly to implore his protection and favor.'
Thanksgiving has continued to be one of our most cherished observances, a day to join with family and friends and feast on traditional delicacies from roasted turkey to pumpkin pie, and commemorate the joining of the Old World and the New that brought about that First Thanksgiving long ago.
It is most fitting that we set aside a special day for gratitude. As Americans, we have every reason to give thanks for the wonderful bounty of our land, the strength of our fellow citizens and our system of government that protects our basic freedoms."