Arrest Following Stolen Cash In Yosemite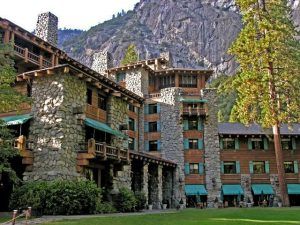 Majestic Hotel, South Lawn

View Photos
Yosemite, CA — A former housekeeper at the Ahwahnnee Hotel faces at 32-count indictment.
39-year-old Jennifer Crystal Downing of Fresno faces 16 counts of first degree burglary and 16 counts of theft. Court documents state that Downing entered rooms at the Ahwahnnee Hotel and stole cash from visitors, between March and October of this year. She had been working on the hotel's housekeeping staff at the time of the alleged crimes.
The U.S. Attorney's Office says the arrest came following an investigation conducted by the National Park Service. U.S. Attorney Mark J. McKeon is prosecuting the case.