Calaveras Receives Money For DUI Crackdown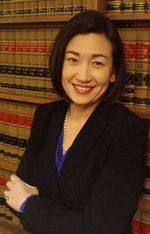 Calaveras County District Attorney Barbra Yook

View Photos
San Andreas, CA — The Calaveras County District Attorney's Office has received additional money to crackdown on DUI drivers.
The California Office of Traffic Safety has given a $157,820 grant for a Vertical Prosecution Team that will work DUI cases from arrest through sentencing.
"This grant will fund the aggressive prosecution of those arrested in Calaveras County for alcohol and drug impaired driving offenses," says Barbara Yook, Calaveras County District Attorney. "It will also support prevention efforts such as school and community outreach programs to educate both youth and adults in our county about the dangers and consequences of driving under the influence."
Team members will also share information gathered with other law enforcement personnel across the county and state, in an effort to reduce DUI related incidents.