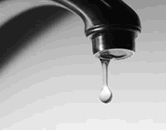 Water

View Photos
Sonora, CA – The Tuolumne Utilities District (T.U.D.) voted unanimously to approve a state funding agreement that will allow the district to recoup costs related to a drought relief project.
T.U.D. plans to extend a main water line to four property owners along Douglasville Mine Road.  Three of the four properties are currently experiencing well failures.
The project will involve constructing nearly 300 linear feet of 6-inch diameter water main,a fire hydrant, and four water services.  The total cost will come to just under $95,000, with a majority paid through the state drought relief funds.
"This is a group of homeowners that had a problem and were trying to resolve it on their own," says General Manager Tom Scesa.  "We were able to come in and get state funding, put together a project for them and help these people, who have failing wells."
Residents who may find themselves in a similar situation should note there are more funds available to be tapped as District Associate Engineer Erik Johnson explains.  "There are a lot of other residents in the county that we know need help with wells," he says.  "What these folks had going for them was their timing, the fact that they were a cluster, the state really wants to see groupings."
Johnson says the next step will be to hire a contractor to start the project right away. Tuolumne County is continuing to work with residents whose wells are failing due to the drought.  Click here for an earlier story with those details.