Handgun Used In Home Invasion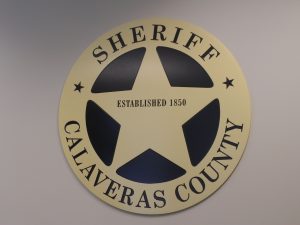 Sheriff Calaveras County

View Photos
West Point, CA —  Three robbers armed with a handgun and knife reportedly used duct tape to subdue a man in his home and make off with some drugs.
Calaveras Sheriff's Officials responded to the robbery on Smitty Lane in West Point, just before 9 p.m. Monday.  Deputies found a 24-year-old man bound with duct tape.  The victim told investigators that three unknown black men forcibly entered his home.  He reported that one suspect was carrying a revolver, while another one had a knife and the third man ransacked the premises.  Investigators report that the suspects got away with an undisclosed amount of marijuana.
The victim gave investigators these details on the thieves:  One suspect had dreadlocks and another had lighter skin.
If you have any information regarding this robbery, you are asked to contact the Calaveras County Sheriff's Department Anonymous Tip Line at (209) 754-6030.