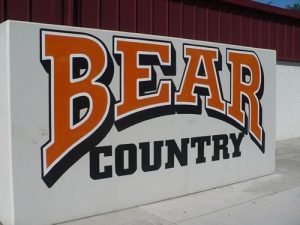 Summerville Bear Country logo

View Photos
It was Summerville's first Homecoming in the new stadium.  The Bears clawed their way to a victory beating Linden, 42 to 28.  The win gives Summerville a 6-4 record for the season, which makes them eligible for an at-large postseason bid.
Sonora High School was on a bye week, but as the Mother Lode League's Champs has already made it into the playoffs.  More information about what team the Wildcats will line up against in the playoffs and other seeds will be announced later this weekend.  The first round starts on November 14.
It was a must win game for Calaveras High to move onto the postseason.  The team put up a good fight, but unfortunately fell to Amador at home, 13 to 8.
Bret Harte lost to Argonaut 36 to 6, but they were already out of playoff contention.