Famed Sugar Pine Tree Comes Down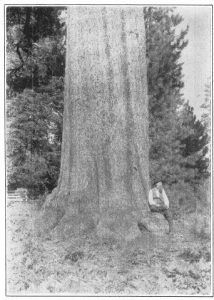 Naturalist John Muir sitting by sugar pine tree in Calaveras County

View Photos
Dorrington, CA — A famous tree in Calaveras County has fallen victim to fungus and bark beetles.
The Associated Press reports the Whelan Tree near Dorrington was cut down this Fall after experts concluded it was dying, and had become a hazard. The tree was situated near a Girl Scout Camp, and it had been showing signs of decay over the past several years.  The tree had been photographed with famed conservationist John Muir in 1900.
It was estimated to be 600 – 800 years old, and it was 208 ft. tall.