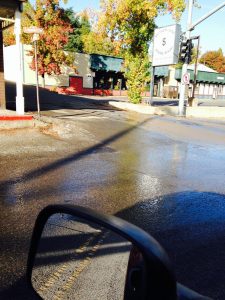 Water Gushes In Sonora

View Photos
Sonora, CA — 45 T.U.D. customers are without water near downtown Sonora.
It is apparently due to some type of a waterline break near the intersection of Bulwer Street and South Washington Street. T.U.D. reports that it is still looking into the cause, and there is no estimate as to when the water will be restored.
Traffic is still moving freely on South Washington Street.
(Updated at 12:40pm: T.U.D. reports the water has been restored)