Next Week's Caltrans Roadwork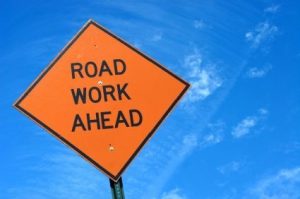 Road Work Ahead Sign

View Photos
Motorists will face delays on three Mother Lode highways next week.
In Tuolumne County, Caltrans crews will be doing crack seal operations on Highway 120 between Vista Point (west of Jackson Road) and Shawmut Grade Road.  One-way traffic control causing possible 10-minute delays will begin Monday, November 3 and run through the end of the week from 8 a.m. until 3 p.m. each day.
Shoulder work, with minimal 5-minute delays, will be done on Highway 49 beginning at 8:45 a.m. until 3:30 p.m. each day Monday through Friday, November 3 to 7.  The work will be conducted between Highway 120 (north of Wass Road) and Highway 108 (north of McNally Road).
In Calaveras County, expect up to 25-minute delays, as Caltrans crews will continue the paving work in Murphys.  There will be one-way traffic control on Highway 4 from Main Street/Douglas Flat to Meko Drive from 6:00 a.m. until 5:00 p.m. Monday, November 3 to Thursday, November 6.  Then on Friday, November 7, the work will wrap up at 3 p.m.
Caltrans asks that you take alternative routes whenever possible.