Local Mother Writes Book About Son's Mysterious Death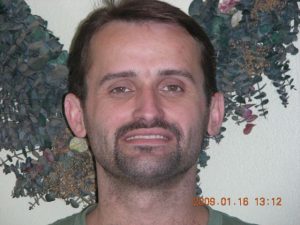 Darvis Lee Jr.

View Photos
Sandy Lee had never authored a book before. However, with her son's mysterious death four years ago, she felt this story that she had to tell.
Lee was Friday's KVML "Newsmaker of the Day".
'No Unturned Stone – A Mother's Quest' by Sandy Lee, is being released today.
In October of 2010, thirty-six year old Darvis Lee Jr., was last seen in the Quail Mine area off Big Hill Road.
Three months later, a community search crew made up of friends and family, found a piece of jawbone that was confirmed to belong to Darvis.  An autopsy was conducted by an outside expert.
How Darvis Lee Jr., died though is unknown and the Tuolumne County Sheriff's Department wasn't sure if foul play was involved.
Lee and her husband had offered large rewards regarding information about their son's death.
Through the journey, Lee said that there were so many circumstances and bits of information regarding her son, that she had to write a book.
Lee hopes that this book will trigger those who have information regarding Darvis, will finally come forward so that the entire family can finally have some sort of conclusion.
"The entire community has been very supportive," Lee said. "I was born and raised here in Sonora and the story of my son's life and death needed to be told."
This Saturday November 1st, Lee will hold her first ever book signing at Schnoogs Cafe and Espresso, 1005 Mono Way in Sonora, from 1 PM – 3 PM.
The book will also be available at Mountain Book Shop, Joan's Boutique, Heel-to-Toe and the library on Greenly Road in Sonora.
The "Newsmaker of the Day" is heard every weekday morning on AM 1450 KVML at 6:45, 7:45 and 8:45 AM.