Sonora Area Foundation: Thinking Ahead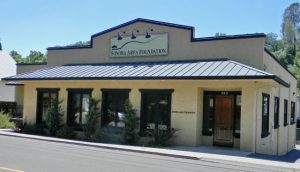 Sonora Area Foundation Office

View Photos
Sonora, CA — Sonora Area Foundation board members have been busy this month. An annual conference for community foundations in Ohio, presented by the Council on Foundations, was attended by three members of the Sonora Area Foundation: Board Vice-President Roger Francis, Board Member Carey Haughy and Program Manager Lin Freer. The Council on Foundations says community foundations have never been stronger, with over 750 community foundations in the U.S., with at least one in every state. Executive Director of Sonora Area Foundation, Ed Wyllie, writes more in his new blog.
Wyllie also says, "kids will be playing a very important part in some of the activities that we will be undertaking during our own anniversary year, as 2015 marks the 25th year that the Sonora Area Foundation has served our community."
His new blog "Thinking Ahead" is in the community section here.