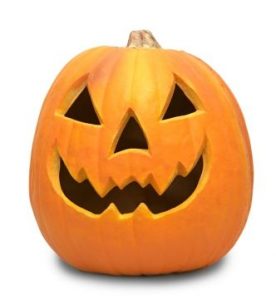 Jack-o-lantern

View Photos
Sonora, CA – The Sonora Police Department wants to make it a safe and Happy Halloween no matter what your age.
This year Halloween is on a Friday, which creates some added problems for police, according to Chief Mark Stinson. "We see a lot more Halloween parties and with those comes a lot more drinking and unfortunately a lot more drinking and driving," says Chief Stinson.
Sonora Police will be out in force on Halloween. Chief Stinson warns, "If you are having a party we highly encourage designated drivers and making sure people that do drink too much they don't leave your party intoxicated, make sure you make arrangements for getting people home safely."
As reported earlier, the new "Avoid the 2" DUI Task Force will also be patrolling the streets of Angels Camp.  Angels Camp Police Chief Todd Fordahl has this reminder, that buzzed driving is drunk driving.  "We want people to remember: like 'Trick-or-Treat;' 'Drink-or-Drive.'  One or the other, but never both," says Chief Fordahl.
For the little ghosts going door to door, Chief Stinson says beware of the weather.  "With rain and dark cloudy weather it is even darker and harder for motorists to see the goblins running around," says Chief Stinson.  "We encourage parents to make sure their kids can be seen."
Police offer these trick or treating tips:
With rainy weather in the forecast, it's very important that children and parents wear some type of reflective clothing, which will allow them to be seen by motorists.
Never allow children under the age of 12 to trick or treat alone.  Older children should plan their route ahead of time so parents know where they are.
Always carry a flashlight and send one with older children.
Remind children to use sidewalks and to look both ways before crossing the street.
Instruct children to only visit well lit houses and never enter a home to receive candy or a treat.
Remind children to never approach a car, or accept treats from a person in a car.
Inspect your children's candy before they eat it.  Wrapped and sealed treats are the safest.  Discard unwrapped or homemade treats, fresh fruit, or anything that looks remotely suspicious
Carry a cell phone and report suspicious houses and activities to your local law enforcement agency immediately.