Trinchero Elected Fair Board President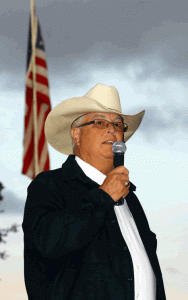 Bob Trinchero

View Photos
Angels Camp, CA — A familiar face will be the Calaveras County Fair Board President in 2015.
The Board of Directors held its annual election, and Bob Trinchero was elected to lead the group. Trinchero has been on the Board of Directors since 1997, and served as President in 2003, 2012 and 2013. Kathy Campbell has been elected the 2015 Vice President.
Talibah Al Rafiq is currently serving as Fair Board President. Other Board members include Gay Callan, Darrin Mills, Evan Garamendi, Gloria Grimes and Steve Wooster. The Board of Directors are appointed by the Governor.