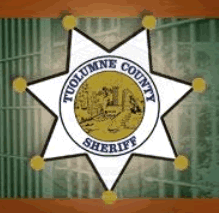 Tuolumne County Sheriff's Office

View Photos
Lake Tulloch, CA — Calaveras and Tuolumne County boating enforcement units and divers pulled a man's body out of Lake Tulloch just after 6:45 p.m.
Tuolumne County Sheriff's spokesperson Scott Johnson reports a man who was walking over the O'Byrne's Ferry Bridge at around 4 p.m. spotted a body and called police. The body was found about ten feet off the shoreline in about ten feet of water according to Johnson.
"There were no obvious signs of trauma," says Johnson, adding, "The death investigation has now been instigated by the Tuolumne County Sheriff's office and coroner's unit. The first step will be identifying the deceased and then the body will be taken to a mortuary, pending an autopsy."
Johnson says the age of the man could not be determined on scene, but says it does not appear that he was in the water for long. Fishing gear was found on the shore nearby, but Johnson says it is unknown whether or not it belonged to the victim. Detectives are trying to determine whether any foul play might be involved or if the incident was an accident.