Wind & Snow This Weekend Over The Sierra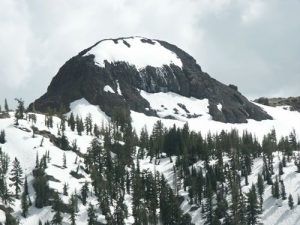 Ebbetts Pass

View Photos
Expect strong winds over the higher Sierra Nevada on Saturday with light snow at pass levels.
A Pacific frontal system will be moving into northern California late tonight and Saturday.
Although this system is not expected to produce significant amounts of precipitation, it will produce fairly strong winds from mid day Saturday through early Saturday evening.
Over the upper Sierra Nevada, some areas could see winds of 35 to 45 mph with gusts as high as 60 mph on Saturday afternoon and night.
As the system passes Saturday night, the snow levels will drop.
As a result, the Sierra passes could see an inch or two of snow around the 6500 to 7000 foot level by Sunday morning.
If you are traveling through the Sierra late Saturday night or Sunday morning, carry tire chains and be prepared for travel delays.