Detour In Downtown Sonora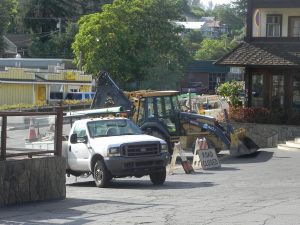 T.U.D. sewer work on Washington St

View Photos
Sonora, CA – Travelers will face a detour and delays overnight in downtown Sonora.  Tuolumne Utilities District (T.U.D.) crews will be ripping up a section of South Washington Street, between Church Street and Hospital Road to continue a water pipeline replacement project.
Njirich & Sons, Inc., has been hired to do the work which will begin tonight at 8 P.M. and run until 6 a.m. on Friday.  The southbound lane will be closed from Restano Way to Hospital Road with a detour in place.  The northbound lane will remain open to traffic.
Click here for a map of the construction area.