Slow Rise For Tuolumne County Home Prices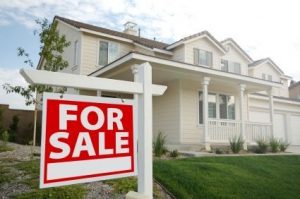 Home For Sale

View Photos
Sonora, CA — The overall Tuolumne County housing market picture is slowly brightening, according to the latest industry figures.
Tuolumne County Association of Realtors reports that for the first three quarters of 2014, the median home sale price of $221,500 is up over 17 percent, compared with the same period last year, when the median price was $190,000. Currently, the average list price for a home in the county is $323,568.
Local inventory is slightly down and the market continues to shed distressed sales. Currently, lender-owned sales are at 11 percent of total sales, compared to 39 percent back in 2011, during the low point of the housing recession, when the median home price was $160,000. Short sales are now five percent, compared to 12 recent then.
Even with distressed sales on the decline, local agents caution that homeowners who bought at the top of the market and are looking to sell must face the fact that their home may be worth less than they owe on it.
During the real estate "boom" period in 2006, the median price reached a high of $349,000. Tuolumne County Association Realtors Spokesperson Karen Burkhardt notes that the current median is 58 percent less than that.
Sales at $200,000 and below are down 30 percent and comprise 32 percent of the total listings. Realtors report that 22 percent of the current listings are at or below $175,000, and that many of these properties require rehabilitation.
The realtor group's October 15 market snapshot also indicates that the year-to-date low and high listing prices in the county are $49,000 and $3 million, respectively.
Written by Tori James