Sonora Moves Ahead With Transit Project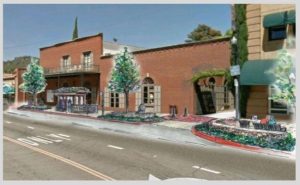 Vision Sonora Beautification & Transit Project

View Photos
Sonora, CA — The City of Sonora is moving forward to accept proposals for the design, engineering and environmental analysis for a project defined in the Vision Sonora Plan. The Stockton-Washington Beautification & Transit Project was approved by a four to one vote with Council member Ron Stearn against.
The photos of the Stockton-Washington Beautification & Transit Project are from the Vision Sonora Plan submitted by Kimley-Horn & Associates. The plan provided an outline of several project and their potential costs. The estimate for this project is $1.9 million with the following breakdown:
Environmental Clearance $100,000
Design Engineering $160,000
Permitting $60,000
Construction $1,450,000
Construction Management $220,000
Total Estimated Costs $1,990,000
The current request for proposals is to determine who will outline the specific details of the project and other preparation before construction. The project is defined as needing to improve pedestrian and traffic flow.
The longer term project will create a gateway element to Sonora with wider sidewalk sections, bicycle racks, drinking fountains, and curb ramps to provide ADA compliance. Wider sidewalk sections will decrease the length of the crosswalks decreasing the wait time for vehicles. The plan also includes upgrading the nearby traffic signal, signal controller and signal timing, in hopes of allowing for more green light time.
Community Development Director for the City of Sonora, Rachelle Kellogg says, "It is nice to see projects from the Vision Sonora Plan moving forward. The Plan is a living document and will change as the City goes through this process and as funding becomes available."
The project received Federal Highway Administration – Congestion Mitigation and Air Quality Improvement (CMAQ) funding through the Tuolumne County Transportation Council. According to Kellogg, a second project, the Red Church Pedestrian and Traffic Improvement Project, will be submitted for Caltrans approval by the end of the year.