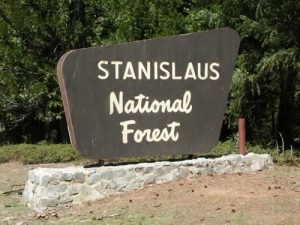 Stanislaus National Forest

View Photos
Sonora, CA – You can expect to see some smoke over the Stanislaus National Forest as officials plans to implement the fall and winter prescribed burn season.
"As temperatures moderate and humidity levels rise, we can begin safely using prescribed fire in pre-determined situations," says Forest Fire Management Officer, Chris Schow.  "Conditions must meet certain criteria, including weather and vegetation factors, before we will implement a prescribed fire or burn piles."
Forest officials say the goal is to reduce hazardous fuel conditions.
"We have quite a bit of fuels on the ground," says Forest Service spokesperson Rebecca Garcia.  "It's important that we get those areas thinned.  It's like having a bunch of matches in an area.  If you have too much to burn, that causes uncharacteristic wild fire, such as the Rim Fire."
Garcia adds that some of the burns will be in the Rim Fire area.  The forest service will alert the public before any prescribed burn is ignited.