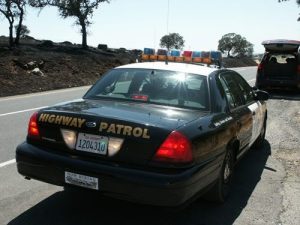 CHP Unit

View Photos
Sonora, CA — Yesterday we reported on how the CHP is asking for the public's help in locating a white Honda Civic with a Nevada license plate number of 811LMV.
The unidentified man has a felony warrant out of Nevada, and the Sonora area CHP  was notified that he may be traveling through the Mother Lode.
"We have not located him," says Officer Nick Norton. "The word was that he was supposed to be passing through the area, and it's possible he took a different route. He was supposed to be in route to Stockton. It's possible that he made it their successfully, or he did not actually go to Stockton."
The CHP says the man could be armed and dangerous. He is still being sought. If you see the vehicle, you should call 911. Officer Norton did not have information regarding what type of felony the man was being sought for, and officials are not releasing his identity at this time.