More Evidence Sought In Rim Fire Case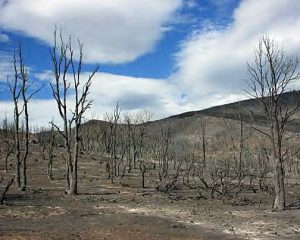 Rim Fire burned trees

View Photos
Fresno, CA — The attorney for Keith Emerald is arguing that prosecutors are not providing all the evidence uncovered in the investigation.
The Associated Press reports that public defender Janet Bateman stated in federal court yesterday that she is preparing a motion seeking evidence on behalf of Emerald. U.S. Attorney Kevin Rooney responded by arguing that he has provided the defense with exhaustive evidence.
Prosecutors allege that Emerald allowed an illegal campfire to get out of control, and it sparked what became the 257,000 acre Rim Fire. Emerald has pleaded not guilty to a four-count indictment.
The next status conference for Emerald is scheduled for December 3 in a Fresno Federal courtroom.