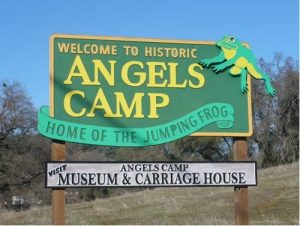 Angels Camp

View Photos
Angels Camp, CA – An Angels Camp City Council public hearing on the proposed Mark Twain Medical Center clinic at 170 Dogtown Road was postponed this week due to a packed house.
The Council was set to hear traffic mitigation plans on the 15,000 sq. ft. proposed medical clinic.  An August public hearing, ended with the council not voting on the project and calling for further review after residents voiced concerns over increased traffic.  In anticipation of a crowd, the meeting had already been moved from the council chambers to the larger Angels Camp Fire House on Vallecito Road.  However, it was not big enough and fire code concerns forced the hearing to be postponed.
City Director of Administration Services Mary Kelly says, "The building can only legally hold about 50 people, we stopped counting at 65 and postponed the meeting."
The hearing has been pushed to October 21, but Kelly says they are still working on securing a venue, which could be the Bret Harte Theater.  At the hearing, the council is expected to make a final decision on the project, which would require a General Plan amendment, and rezoning.
Proponents of the project argue it would bring much needed jobs and more medical options to the area.