MTMC Back On Angels Camp Agenda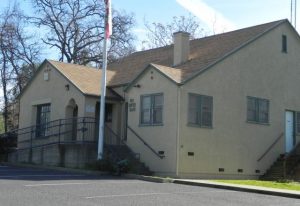 Angels Camp City Hall

View Photos
Angels Camp, CA — Plans by Mark Twain Medical Center to build a new Medical Clinic will go before the Angels Camp City Council tonight.
The plan to build a 15,000 sq. ft. facility at 170 Dogtown Road met some resistance from community members at a City Council meeting in August, because of concerns related to traffic. Proponents, however, touted the increased amount of medical options, and jobs, it would bring the Angels Camp community. Tonight there will be a public hearing related to a General Plan amendment, and rezoning, that is needed for the clinic. There will also be discussion about short-term and long-term solutions to ease traffic congestion.
Tonight's meeting starts at 6pm at the Angels Camp Fire House on Vallecito Road.