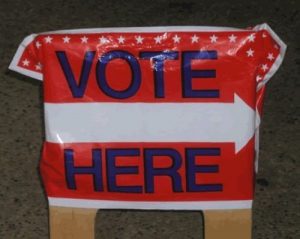 Election Sign

View Photos
Sonora, CA — Over 21,000 vote-by-mail ballots are being sent out today in Tuolumne County.
Tuolumne County Clerk and Auditor/Controller Debi Bautista says it equates to 74% of the electorate. Today is also the first day of early voting at the Tuolumne County Elections Office, at 2 South Green Street. Bautista says three people have come in to vote, as of noontime.
The vote-by-mail ballots must be returned by Election Day, November 4th. There are several state races, including Governor, Assembly and Senate. There are also various school board races and special district races.
High profile local races include T.U.D., Tuolumne County Assessor Recorder, and seats on the Calaveras County Board of Supervisors.