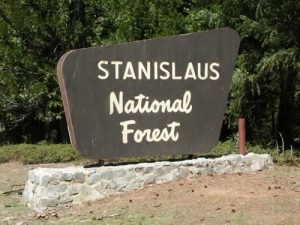 Stanislaus National Forest

View Photos
Stanislaus National Forest, CA — As of midnight tonight you will be able to light a campfire outside of designated areas in the Stanislaus National Forest.  Forest officials say the cooler, wet weather and predictions of stable or cooling conditions are allowing for the change.
"Though fire restrictions are being lifted, overall forest conditions are still dry," said Deputy Forest Fire Management Officer, Robert Laeng.  "I encourage the public to enjoy recreating on public lands and to continue to be vigilant with fire safety."
You will still need to have a fire permit in order to start a campfire.
One additional note, this does not apply to debris burning.  Cal Fire still has its statewide debris burn ban in effect.