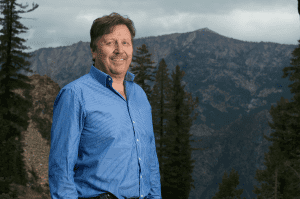 Bear Valley New General Manager Benno Nager

View Photos
Bear Valley, CA – Bear Valley Mountain has named a new General Manager.  He is Benno Nager who has more than 30 years of ski industry experience.  Nager's past includes being the General Manager of Snow Valley Ski Area in California, Vice President of Operations at Goldmine/Bear Mountain Ski Area, Director of planning for Mammoth Mountain and Vice President of development for Intrawest Corp. at Mammoth Lakes and Napa.
"I'm very excited to be part of such a terrific property along with an enthusiastic and supportive community," said Nager.  "I look forward to continuing Bear Valley's strong tradition as a family­ friendly destination, and working to further its appeal now and in the future."
Nager has spent the past six years in Switzerland as the COO of Andermatt Swiss Alps and founder of Alpine Resort Consulting.
Bear Valley Mountain Spokesperson Rosie Sundell says, "He's global.  He has experience from all over the world. He has been on staff for four days and the staff is ignited.  His experience is so broad and deep."
Nager will oversee managing the mountain, lodge and village properties, which will be renamed Skyline Bear Valley Resorts Inc. Skyline International Development Inc. purchased Bear Valley Mountain and Bear Valley Village in August 2014.