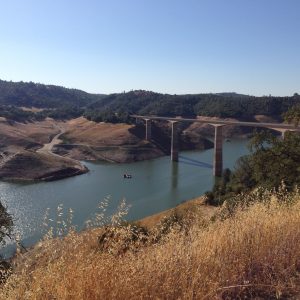 New Melones Reservoir

View Photos
Sacramento, CA, Calif. (AP) — Today is the end of the state's water year and it goes into the record book as one of the driest in California's history.
This year the state received less than 60 percent of the average precipitation. That has prompted the California Department of Water Resources (DWR) to renew the call for residents and businesses to conserve water.
"The immediate certainty is that day-to-day conservation – wise, sparing use of water – is essential as we face the possibility of a fourth dry winter," said DWR Director Mark Cowin.
In addition, on September 1, the state's major reservoirs collectively held only 57% of average water storage or about 36% of capacity. Also, the recent storms have done little to ease the drought conditions. Department officials warn even if more storms arrive, conservation efforts will still be needed to replenish the state's depleted water supply.
California's water year runs from Oct. 1 to Sept. 30.