Firefighting Budget Running Dry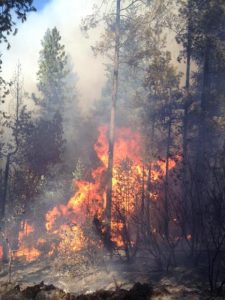 King Fire

View Photos
Sacramento, CA — The Governor is shifting $70-million from a reserve fund to help fight wildfires in the state.
The Brown Administration announced yesterday that the $209-million set aside to fight wildfires this fiscal year has already been exhausted. The additional money will come from a fund designed to help cover costs associated with economic uncertainties.
The Associated Press reports that CAL Fire has responded to nearly 5,000 fires this calendar year, about 1,200 more than average. The drought has created hazardous fire conditions. Heavy rains last week helped the fire situation in Northern California, but a warmup is expected later this week.
The most notable fire currently burning is the King Fire, which is now 92% contained, and 97,099 acres.