Stolen Gun and Drug Arrest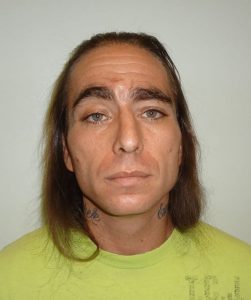 Dustin Silberman

View Photos
Jamestown, CA – A watchful citizen reported suspicious men at a vacant house in Jamestown, which led to the arrest of one of the men for drugs and a stolen gun.
The incident happened today at 2:09 a.m. on Norlin Street. The Sonora Police Department says a person who noticed the two men on the back porch of the vacant house flagged down an officer.
The officer questioned the two men. One was identified as 33-year-old Dustin Silberman, who is on parole for robbery. A search of the porch area revealed a loaded .45 semi-automatic pistol, along with 1.2 grams of heroin. A records check found the gun had been stolen in Jamestown last month.
It was determined during the investigation that Silberman was in possession of the gun and drugs. Silberman was arrested and charged with several felonies including being an ex-felon in possession of a firearm and a controlled substance.
Police report the other man was a 32-year-old transient and he was not charged in the incident.