Acreage Drops In Meadow Fire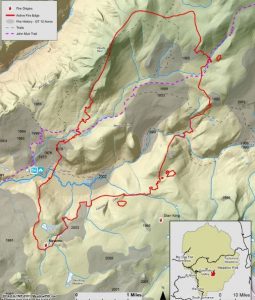 Meadow Fire Map Update

View Photos
Yosemite, CA — The Meadow Fire in Yosemite National Park is now 4,761 acres and remains 50% contained. On Saturday, the burn area was reported to be 4,960. Park Officials say field observes were able to walk the fires perimeter with GPS, which resulted in the 199-acre drop.
The cost to battle the blaze has risen to $3.9 million. 570 firefighters remain on scene and two have suffered minor injuries.
Park officials say three main areas have the most concentrated heat. They included the north end of the fire and two areas in the southeast. They report the west flank of the fire continues to cool.
The fire was sparked by lightning and was first spotted on August 15. Park officials hope to have full containment by September 21.