Hanvelt Discusses Issues Affecting Tuolumne County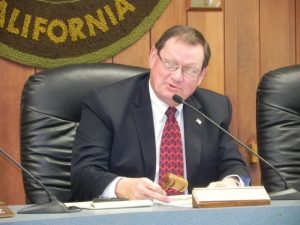 Randy Hanvelt

View Photos
Tuolumne County Supervisor Randy Hanvelt has been dealing with tough times over the past few years and continues to see both problems and solutions for Tuolumne County.
Hanvelt was Friday's KVML "Newsmaker of the Day".
"For the first time in several years, Tuolumne County is finally being paid attention to, both at a state level and a federal level" said Hanvelt. "The downside is that it took the Rim Fire for us to be significantly noticed. I've been to Sacramento several times this year and people no longer are confused as to where we are located."
Hanvelt continued, "I remain concerned about several issues including public safety, road repairs, the forest and recreational opportunities. Our budget is tight."
The Board of Supervisors continues to work with Larry Cope in the Economic Development Authority to develop jobs and the Stanislaus National Forest Service.
Hanvelt has been active with the Fire Safe Council and has been helping to address specific issues in which fire safety and forest management remains a concern.
The "Newsmaker of the Day" is heard every weekday morning on AM 1450 KVML at 6:45, 7:45 and 8:45am