Disc Golf Course In Limbo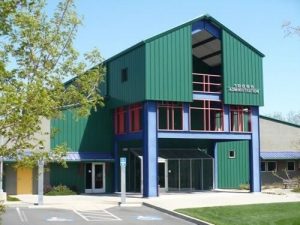 TUD Building

View Photos
Twain Harte, CA — The T.U.D. Board has directed its water committee to look at how to address a disc golf course on its Sugar Pine property.
The course was set up several years ago, without district permission, and there have been some recent complaints related to parking and occasional evening campfires.
Board member Ruanne Mikkelsen spoke adamantly in favor of finding a solution, so that the course can continue. She said it has, "tremendous potential" to help the Twain Harte community and economy. On some busy weekends it draws 50-70 people. A big concern brought up by other board members was the district's liability, and lack of insurance, when it comes to the course. The water committee will look at this concern, and possible solutions.
District staff pointed out that the group of disc golf players have been working on some recent upkeep and weed removal, which is beneficial to the district.
Board member Kent Johnson recommended a cease and desist order on disc golf while the committee looks at the matter, but that proposal did not make it into the final motion. Johnson also brought up concerns about visiting the property recently and seeing a large trash pile.
Another factor in the upcoming committee discussions is that the Sierra Pine property is planned to someday be the site of a T.U.D. water storage facility and treatment plant. Some of the course is currently situated where that would be located, so adjustments would eventually need to be made to the existing course, if it is to remain.