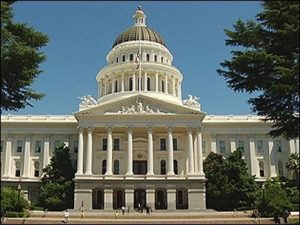 California Statehouse

View Photos
Sacramento, CA — A new Field Poll shows a majority of California voters support the proposed $7.5 billion water bond.
The measure would provide funding for both water storage and water conservation projects. The poll shows 52% of likely voters support Proposition 1, 27% are opposed and 21% are undecided.
The results showed a partisan divide among Republicans and Democrats. Among the registered Democrats that took the survey, 66% were in favor, 13% opposed and 21% undecided. Among Republicans, 35% were in favor, 49% opposed, and 21% undecided.
However, awareness about the bond remains very low. Only 36% of likely voters said they had even heard about the measure, before being asked about it during the phone poll.