Armed Robbery Suspect Arrested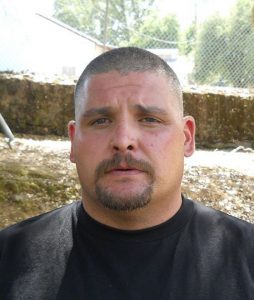 Ramon-Diaz

View Photos
Sonora, CA — Sonora Police report they have arrested the suspect involved in an armed robbery at the Inns of California this morning.
Officers responded to the motel at 4:24 am after a report of room doors being kicked in at the motel.
When officers arrived on the scene, a male victim told them he was sleeping, when a man kicked in the room to his door. The suspect had on a mask and was armed with a handgun. He forced the victim into the bathroom and tied him to the toilet. He then stole the victim's laptop, wallet, cell phone, GPS, and rental car keys.
Sonora Police Chief Mark Stinson also says, "It was also learned the suspect had kicked in the door to other unrented rooms and removed property from those rooms as well."
The suspect then took off in the rental car. A few hours later, Chief Stinson says, "The victim's credit card was used to purchase fuel at the A&B Mini Mart in Sonora Village. The description of the suspect matched that of a parolee who lives in Tuolumne County."
Officers found the stolen Kia parked in the driveway of a Tuolumne City residence at 11:25 this morning. There they found parolee 38-year-old Ramon Diaz of Tuolumne. Police report Diaz cut off his ankle bracelet monitor. Diaz is currently on parole for burglary.
All the stolen property, except the cell phone, was recovered including a mask and fake handgun that police believe was used in the robbery.  Diaz is charged with felony home invasion robbery, felony kidnapping, felony burglary, felony vehicle theft, and several other charges.
Chief Stinson says Detectives think Diaz acted alone, but the investigation is ongoing.