Charges In A 23-Year-Old Cold Case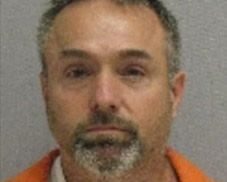 Karl Karlsen

View Photos
San Andreas, CA — A former Calaveras County man will be charged for a second murder involving another family member.
The Calaveras County District Attorney's Office has filed charges against Karl Karlsen in connection with the murder of his wife. Karlsen is currently serving time in a New York prison for the 2008 murder of his 23-year-old son Levi to get a $700,000 life insurance policy.  The New York case prompted the Calaveras County Sheriff's department in January of last year to re-open the investigation into his wife's death.
Kristina Karlsen died in a house fire in Murphys January 1, 1991, while Karl and their three children, including 5 year-old Levi, escaped the flames.  At that time, the fire had been declared an accident, netting Karlsen another $200,000 from a life insurance policy on his wife.
The Sheriff's department sent its new report to the Calaveras County D.A.'s Office in November of 2013. At that time, the D.A.'s office refused to comment on the case or whether charges would be brought against Karlsen in the death of his wife. The murder charges were filed yesterday and the D.A.'s office has only released a brief statement, which further declines comment on the case. It states, "While this case is pending adjudication in Court, the Calaveras County District Attorney's Office will be unable to issue any further comment on this case."
Karlsen will have to be extradited to California from New York to face these new charges.